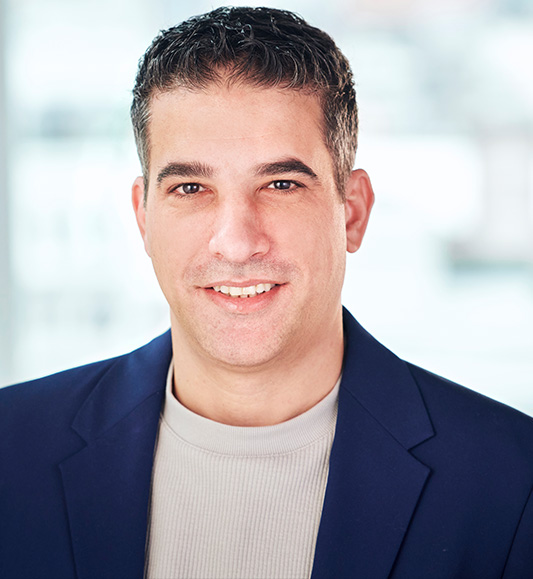 CHIEF TECHNOLOGY OFFICER
Nisim Tal
Nisim is responsible for DoubleVerify's global technology, software engineering, information security, infrastructure and corporate IT. Prior to joining DV, Nisim led global R&D teams for the Nielsen Company and built data mining, machine learning, content classification, reporting and analytics products to measure social presence for brands. Previously, he held key leadership positions at Buzzmetrics (acquired by Nielsen), as well as SAP, Cadence and Bullunz. Nisim brings over 15 years of online media, marketing and advertising experience, through a variety of technology leadership roles. Nisim obtained his bachelor's degree in Computer Science from the Academic College of Tel Aviv, where he graduated cum laude.
Let's Talk
Partnership starts with a conversation. Whether you have a question about our services, or would like to get a demo of our platform, we're happy to connect.
We're Always Here for You!