CTV
Protect Your Digital
Investment on CTV

Advertiser interest and investment in Connected TV (CTV) has been growing. Eager to combine the measurability of digital video with the appeal of sight, sound and motion on the biggest living room screen, brands are paying top dollar to reach consumers via this medium. With increased advertiser demand, the need for third-party verification is critical. Download our comprehensive guide to learn how to ensure quality and maximize the effective of your CTV investment.
Authenticating the Quality of Your CTV Media Investment
1st
CTV Fraud Certification Program
for Programmatic Platforms.
500K
Fraudulent Device Signatures
Detected Daily.
1st
CTV Transparency
Reporting Solution.
Solutions Built to Scale
DV's CTV verification solutions don't rely on custom integrations. Rather, we built them using our existing tagging infrastructure, adapted to the unique characteristics of the medium. This approach eliminates barriers to scale, and allows us to protect brands across CTV inventory in a streamlined fashion. It also means that brands enjoy the same depth and breadth of protection on CTV as they do on other channels.
Harnessing Human Expertise + Technology For Superior Coverage
DV's approach to CTV verification leverages custom-built algorithms and detection methods that don't require an SDK or custom integration. We employ a team of analysts who specialize in the CTV app ecosystem and work in a dedicated hardware lab with advanced capabilities to reverse-engineer CTV threats. For viewability and brand safety and suitability, our solutions are designed to see through to the environment in which the ad appears — giving you detailed information about completion rates, whether the ad was viewed full-screen, and what programming the ad served against.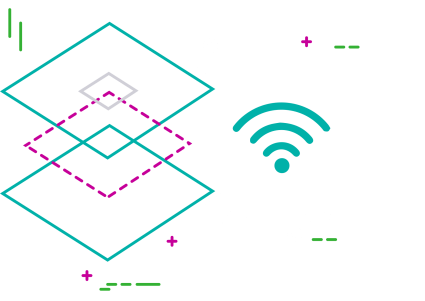 CTV Fraud Activation Certification for Platforms
DV offers the industry's first CTV Fraud Activations Certification for programmatic platforms, designed to protect advertisers from fraud and invalid traffic ("IVT") in the CTV space. In order to be certified by DV for CTV Fraud Activation, a platform must demonstrate the ability to prevent fraud and IVT by applying DV's pre-bid app and device fraud protection for CTV inventory transactions.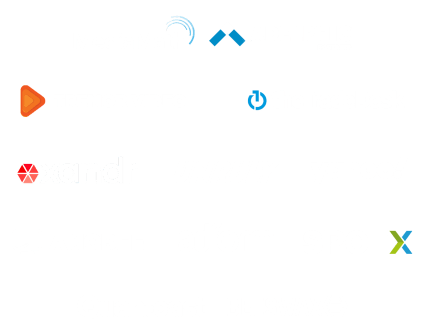 Coverage Throughout the Media Transaction
DV's protection on CTV covers a broad array of fraud techniques — from app fraud to device spoofing to server-side ad insertion (SSAI) manipulation. Our solution protects brands throughout the media transaction, from pre-bid targeting to post-bid measurement. Our reporting gives CTV buyers full transparency into where their campaigns are running, across all major CTV devices.
The Definitive Measure of Media Quality
The DV Authentic Ad™ is a proprietary metric that ensures media quality. To be counted as Authentic, an ad must be fully viewed, by a real person, in a brand suitable environment, within the intended geography. DV is the only company accredited to measure and de-duplicate ad quality in this manner — enabling brands to use the Authentic Ad™ count as a defining, holistic KPI for campaign effectiveness.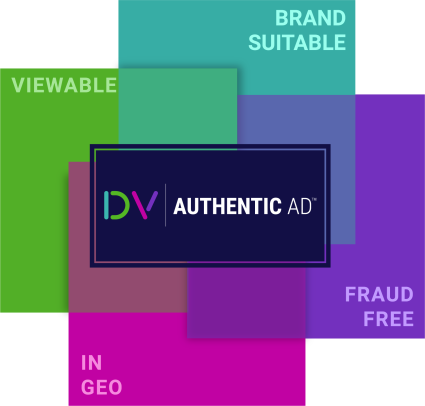 Let's Talk
Partnership starts with a conversation. Whether you have a question about our services, or would like to get a demo of our platform, we're happy to connect.
We're Always Here for You!