FRAUD PROTECTION
Quality Drives Trust
For advertising to perform, it must be seen by real people. Unfortunately, fraud follows the money — often targeting premium inventory. DV helps its platform partners meet advertiser demand for quality inventory by detecting and eliminating fraud downstream.
Comprehensive Fraud Protection for Platforms
10+
Years
The Tenure of DV's Fraud Lab, which regularly safeguards against emergent schemes
100x
Daily Frequency with which DV Updates DSPs on new fraud signatures
2M+
Bot and malware devices identified daily
Powered by the Leaders in Fraud Detection
DV analyzes over 2 billion display and video impressions daily and provides the fastest, most complete fraud identification and protection available — across web, mobile app and CTV environments. Our AI-backed deterministic methodology results in greater accuracy, fewer false positives and, ultimately, superior protection. We pre-qualify your supply to ensure you offer only quality inventory to your advertiser partners — maximizing buyer value and campaign effectiveness.

DV's Fraud Lab is powered by a dedicated team of data scientists, mathematicians and analysts from the cyber-fraud prevention community. We use a variety of approaches to detect new forms of fraud — from AI and machine learning to manual review. Through continuous analysis, scenario management and research, we pinpoint the sites, apps and devices responsible for fraudulent activity — updating our protection for advertisers in virtual real time.
Flexible Integration Options for DSPs and SSPs
DV works with platform partners in a variety of ways. We can integrate our data directly into your platform to evaluate inventory quality at its source, provide the data needed to package high-quality inventory into easily accessible segments for advertisers, or integrate our metrics into your platform to make optimization easier for buyers. In all instances, you benefit from DV's trusted data, helping to enhance the value and marketability of your inventory.

Turn Insights into Action
DV provides a dedicated dashboard for platform partners, giving them transparency into supply quality at its source.

Eliminate Fraudulent Supply
Optimize away from poor performing supply sources without impacting scale.
Package Quality Supply
Pinpoint high performing inventory sources and create targeting segments around them.

DV's CTV Targeting Certification for Platforms
DV offers the industry's first CTV Targeting Certification for programmatic platforms, designed to protect advertisers from fraud and invalid traffic ("IVT") in the CTV space. In order to be certified by DV for CTV Targeting, a platform must demonstrate the ability to prevent fraud and IVT by applying DV's pre-bid app and device fraud protection for CTV inventory transactions.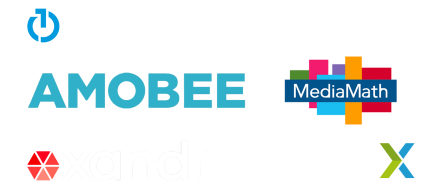 Accreditation
DV is accredited by the Media Rating Council (MRC) for detection and blocking of fraud and IVT within desktop, mobile web, mobile apps and CTV. DV was the first verification company to receive certification from the UK-based ABC (Audit Bureau of Circulations) for Ad Fraud protection.

Let's Talk
Partnership starts with a conversation. Whether you have a question about our services, or would like to get a demo of our platform, we're happy to connect.
We're Always Here for You!