FRAUD
Fighting Fraud
on All Fronts
Get Your Complete Guide
For advertising to perform, it must be seen by real people. Unfortunately, fraud follows the money — often targeting premium inventory. For over a decade, DV has stayed at the forefront of combatting new and emerging types of ad fraud, helping to drive media quality and effectiveness. Download DV's 2023 Global Insights Report to discover the state of ad fraud and other quality metrics across desktop, mobile and CTV.
Please provide your business details to get our guide.
DV Protects Brands
10+Yrs
The Tenure of DV's
Fraud Lab.

100x
Daily Frequency with which DV Updates
DSPs on New Fraud Signatures.

2M+
Number of Bot and Malware Devices Identified Daily.
Fast, Accurate Coverage
DV analyzes over 2 billion impressions daily, identifying comprehensive fraud and SIVT — from hijacked devices to bot fraud and injected ads. We're accredited by the Media Rating Council (MRC) for monitoring and blocking across devices — including mobile app, and our AI-backed deterministic methodology results in greater accuracy, fewer false positives and, ultimately, superior protection for brands.

DV's Fraud Lab is powered by a dedicated team of data scientists, mathematicians and analysts from the cyber-fraud prevention community. We use a variety of approaches to detect new forms of fraud — from AI and machine learning to manual review. Through continuous analysis, scenario management and research, we pinpoint the sites, apps and devices responsible for fraudulent activity — updating our protection for advertisers in virtual real time.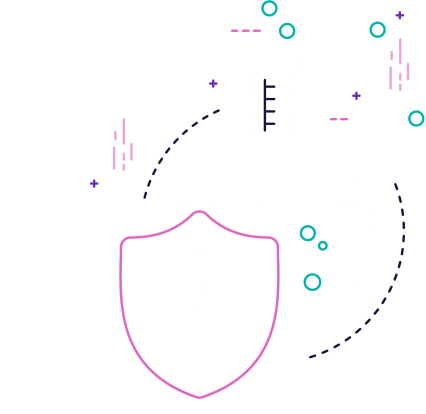 A Watchdog That Bites
DV's Fraud solutions cover you throughout the media transaction — from pre-bid avoidance segments to post-bid monitoring and blocking. Our fraud protection extends to desktop, mobile web, mobile app and CTV — for display and video formats. We are integrated across all major DSPs and social platforms, ensuring full protection across your media buys.

Turn Insights into Action
DV Pinnacle® is the industry's first unified service and analytics platform,
powering meaningful insights to maximize your digital investment.

Gain Transparency into Campaign Fraud
Detailed breakdown of fraud types across platforms, devices and formats.
Identify Weak Links and Opportunities
Evaluate performance over time, with detailed reporting on fraud across sites and apps, allowing you pinpoint high and low performers.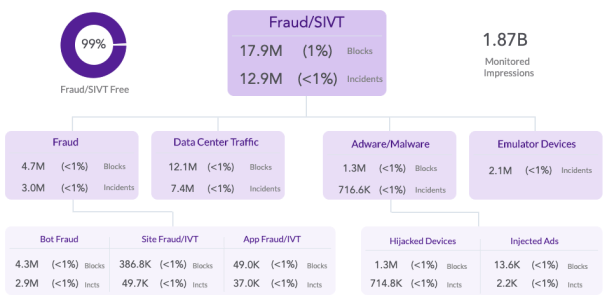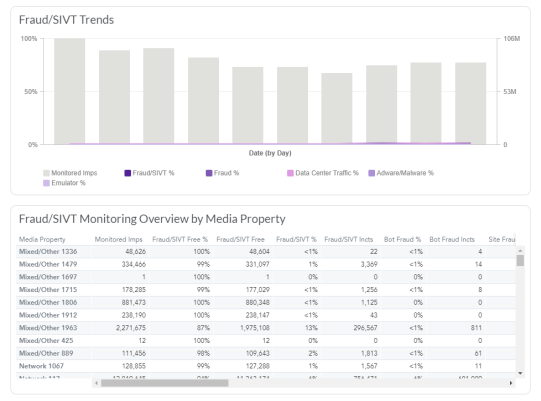 The Definitive Measure of Media Quality
The DV Authentic Ad™ is a proprietary, MRC-accredited metric that ensures media quality. To be counted as Authentic, an ad must be fully viewed, by a real person, in a brand suitable environment, within the intended geography. DV is the only company accredited to measure and de-duplicate ad quality in this manner — enabling brands to use the Authentic Ad™ count as a defining, holistic KPI for campaign effectiveness.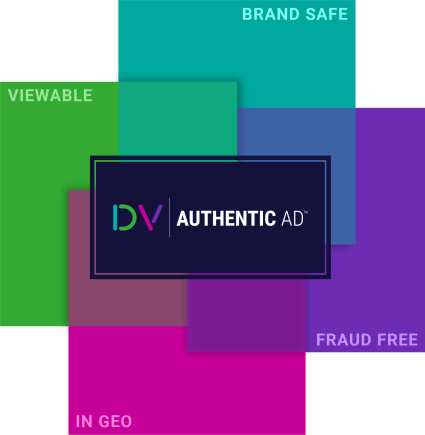 Accreditation
DV is accredited by the Media Rating Council (MRC) for detection and blocking of fraud and IVT within desktop, mobile web, mobile app and CTV environments. DV was the first verification company to receive certification from the UK-based ABC (Audit Bureau of Circulations) for Ad Fraud protection. DV has earned the Trustworthy Accountability Group (TAG) Certified Against Fraud seal every year since its inception in 2016.

Let's Talk
Partnership starts with a conversation. Whether you have a question about our services or would like to get a demo of our platform, we're happy to connect.
We're Always Here for You!