Building Trust and Transparency in your programmatic campaigns
Programmatic media buying in India today is still met with advertiser skepticism. There are concerns about fraud, and about brand safety and suitability – especially in an evolving news cycle. Moreover, brands want assurances about where their media dollars are going; they want to ensure that their ads align with where they've placed their bids.
Join DV's Nachiket Deole and Anil Pandit, Senior Vice President, Lead-Precision (Programmatic), India, Publicis Media as they discuss how technology has evolved to address quality and transparency issues in programmatic, and how savvy brands are able to achieve efficient media buying at scale using programmatic buying channels.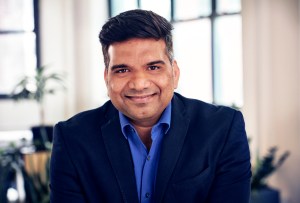 About Nachiket Deole, Head of Sales, India, DoubleVerify
Passionate about building brands and all things digital, Nachiket brings along 15+ years of experience in digital marketing and ad-tech. His diverse experience across agencies and publishers has provided clients with an excellent cross-functional understanding of media businesses and emerging technology. As issues of Brand Safety, Ad Fraud and Viewability are getting complex in India, he is responsible for driving the adoption of DoubleVerify's ad verification solutions across programmatic, social, and traditional digital media. Road Trips give him his Zen moments (his best ones being Rajasthan and Himachal Pradesh) and he is a huge Bollywood buff…so feel free to either send him a question on tech or about your next roadtrip!
About Anil Pandit, Senior Vice President, Lead-Precision (Programmatic), India, Publicis Media
With around 20 years of rich corporate experience across Media and Advertising, Online Aggregator Start-Ups, and Global Media-Tech, Anil Pandit is currently the SVP of Publicis Media, heading the Programmatic Practice (Precision) for Publicis Media Group in India and responsible for driving data driven advertising across clients via data partnerships and adoption of right technology solutions.
He has been known for driving thought leadership in the Programmatic, Ad verification and data space in the industry and is well acquainted with both the sell side and the buy side of the Indian media industry. He has been an early proponent in the programmatic space and has helped international DSP platforms establish their 'Programmatic Practice' in India. He has also helped many brands in their journey of adoption of this data and ad-tech enabled practice.
He has been instrumental in setting up and driving programmatic for clients across Automobile, FMCG, BFSI, IT/ITES, Travel & Hospitality, Telecom, Gaming, Consumer Products, Airlines, Pharma, D2C and B2B.
He is also a speaker and trainer on Programmatic and Data Driven Advertising and is one of the most sought after guest faculty members in IIM B, IMT, IMI and other reputed Management Institutes on these topics.
Key Info:
When: 22nd of July
Register here
Reach out to Events@DoubleVerify.com to connect with us.