In today's media industry, where there is more content than ever, capturing consumer attention is key to successful advertising. But how can you be sure that your audience is paying attention to your digital ads?
In this webinar, DoubleVerify and creative consultancy Genius Steals explore the rising importance of attention measurement. Genius Steals' co-founders Faris and Rosie Yakob illustrate how attention can be diverted in different ways through engaging experiments. The webinar also includes a lively panel discussion diving into how marketers can harness the power of attention measurement to drive campaign performance.
Event Speakers: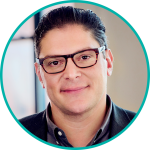 GIAN LAVECCHIA
Managing Director of the Americas, DoubleVerify
Gian is responsible for revenue strategy, growth and operational leadership across the Americas for DoubleVerify. Gian has spent his 20+ year career driving digital and mobile transformation in partnership with some of the world's most recognized brands and agencies, including Digitas, Microsoft, GroupM and, most recently, Teads – where he served as the Head of Agency Development and Partnerships for North America.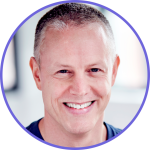 DAN SLIVJANOVSKI
CMO, DoubleVerify
With over 20 years of senior operating, strategy and marketing experience, Dan is responsible for the DV brand globally – helping brands understand the value of DV's industry-leading media quality and performance solutions.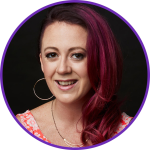 ROSIE YAKOB
Co-Founder, Genius Steals
Rosie is the co-founder of nomadic creative consultancy, Genius Steals. She and her partner Faris have been living nomadically (without a home base) since March 2013, traveling for clients and being inspired by the world in between engagements. She believes that brands can create and curate culture, and connect to people in ways that create value for both. Rosie's passion lies in developing non-traditional ways to solve business problems, and connect brands to culture. She has worked with iconic people and brands like Jay Z, Oreo, Coca-Cola, InterContinental Hotels, Gibson Guitars, and Nestle amongst others.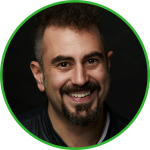 FARIS YAKOB
Co-Founder, Genius Steals
Faris is the co-founder of Genius Steals, a nomadic creative consultancy that works with brands, agencies and events. He and his partner Rosie speak at conferences and corporate events all over the world and have been living nomadically in between engagements for the last 7 years. Previously, he held senior agency roles at Naked Communications, McCann and MDC Partners, in London, Sydney and NYC. He is the author of Paid Attention: Innovative Advertising, writes a monthly column on effective brand communication, and bylines include Fast Company, Financial Times, The Guardian, Economic Times of India Brand Equity, and Campaign.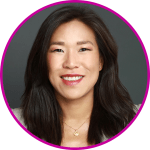 ZOE SOON
VP Experience Center, IAB
Zoe focuses on evolving consumer behavior and emerging technologies (AR and Games/Esports) to define the advertising experiences of tomorrow. Prior to heading up the future-proofing arm at the IAB, Zoe worked with three major New York-based media companies (NYT, Condé Nast and Business Insider), on projects ranging from OTT platforms to paywalls.