Another successful Cannes Lions International Festival of Creativity in the books for DV! This year's hottest event for advertising was a whirlwind of educational panels, fun parties and meaningful connections on the French Riviera.  
We hosted events centered on the importance of attention measurement aboard the ASYA, a 154-foot yacht. Our discussions featured powerhouse panelists from top brands and agencies and looked at how harnessing the power of attention lets advertisers optimize media performance and drive superior campaign outcomes.
Read on for this year's highlights!
Panel:
Summer of Soccer: Women's Edition
With the 2023 Women's World Cup around the corner, there's never been a better time to discuss women in sports and media. DV partnered with Giant Spoon for this unique event focused on storytelling, brand building and strategic partnerships in the women's soccer landscape. Stakeholders in women's soccer, media and marketing shared creative and commercial opportunities.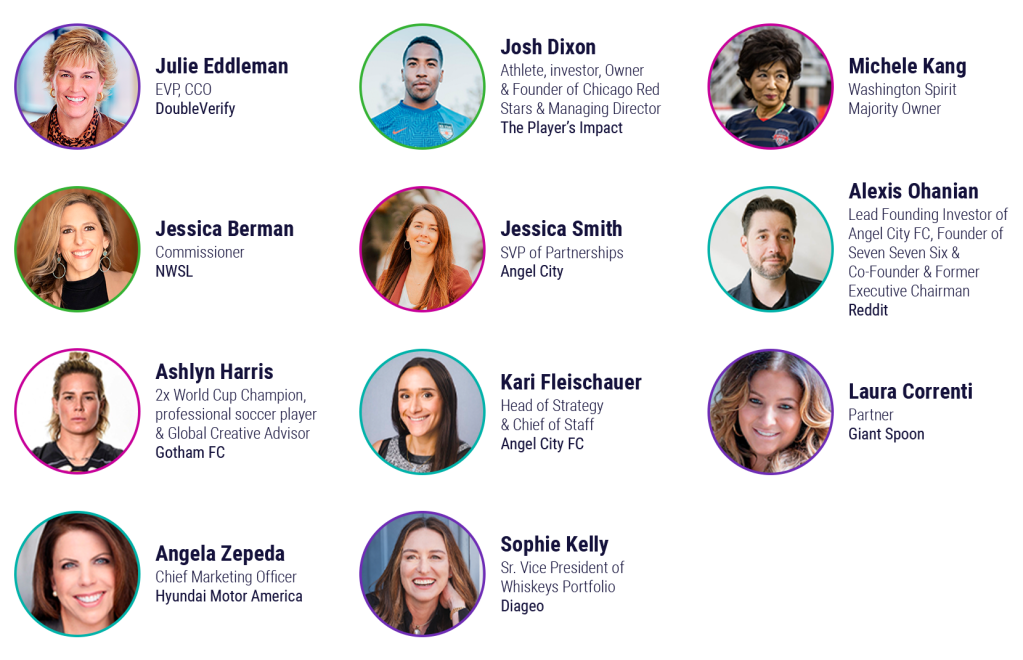 "Women's sports, especially women's soccer, are on a dramatic growth trajectory around the world. Brands and agencies should consider more investment in women's sports media, content and athletes to capitalize on this worldwide trend. For the Women's World Cup, brands can work with DV to find the best context to advertise in. When brands work with us, you can customize your brand suitability settings to maximize the inventory you advertise in, while protecting your brand equity against any misinformation or disinformation." –Julie Eddleman, EVP, Chief Commercial Officer, DoubleVerify
Panel:
From Buzz to Bottom Line: How Leading Brands are Making Attention Pay
Attention is the heart of advertising — after all, what good is an ad creative if it doesn't engage and mobilize its intended audience? In this session, DV led a discussion on how brands and agencies leverage attention metrics to drive outcomes.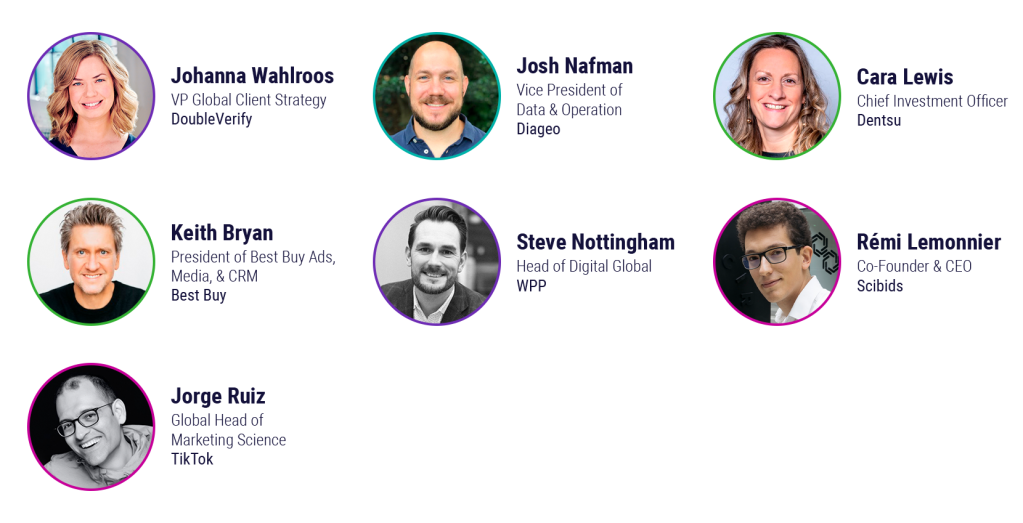 "The industry recognizes the need for attention measurement — brands and agencies are excited to know how to use attention data to drive business outcomes. Yet, we still have steps to take toward having a joint understanding of attention as a fully defined KPI. There is a need for industry partnership, which is why we have partnered with Scibids to enable an industry-first solution to leverage AI. This is just the beginning of our journey with attention as our digital industry continues to evolve." –Johanna Wahlroos, VP of Global Client Strategy, DoubleVerify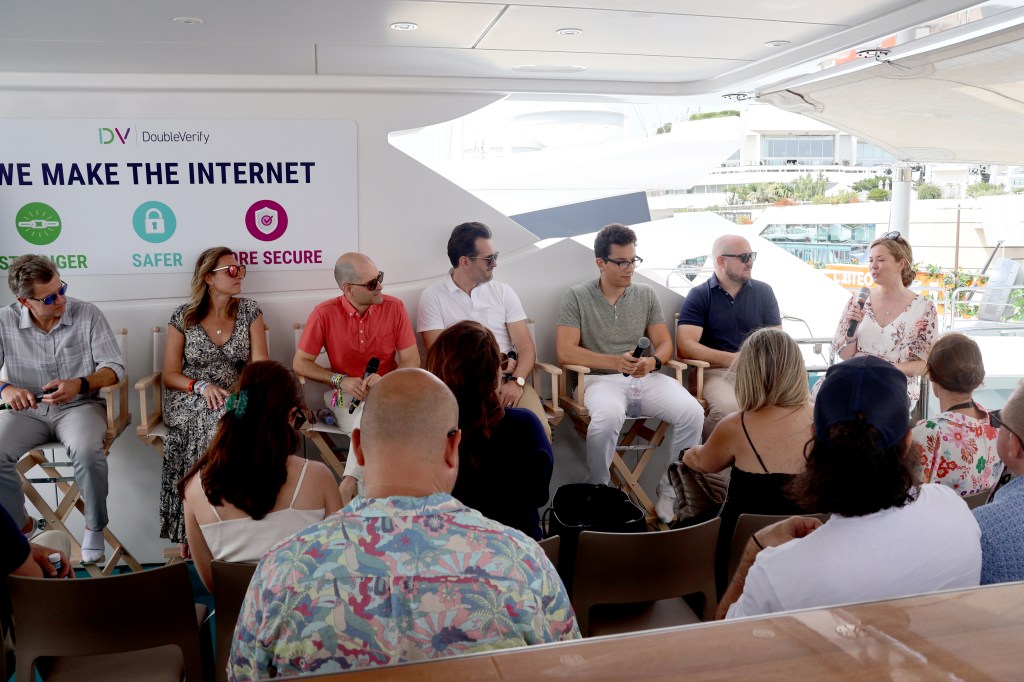 Panel:
The Art and Science of Protecting Brand Reputation: How AI is Transforming Media Measurement in UGC Environments
From video streaming to ChatGPT, consumers are embracing new ways to generate, share and enjoy content, as well as connect with brands. While this represents a huge opportunity for advertisers, it can also be a reputational minefield. In this session, DV discussed how advertisers, ad tech companies and social platforms are working together to address brand safety and suitability in a hyper-dynamic digital landscape.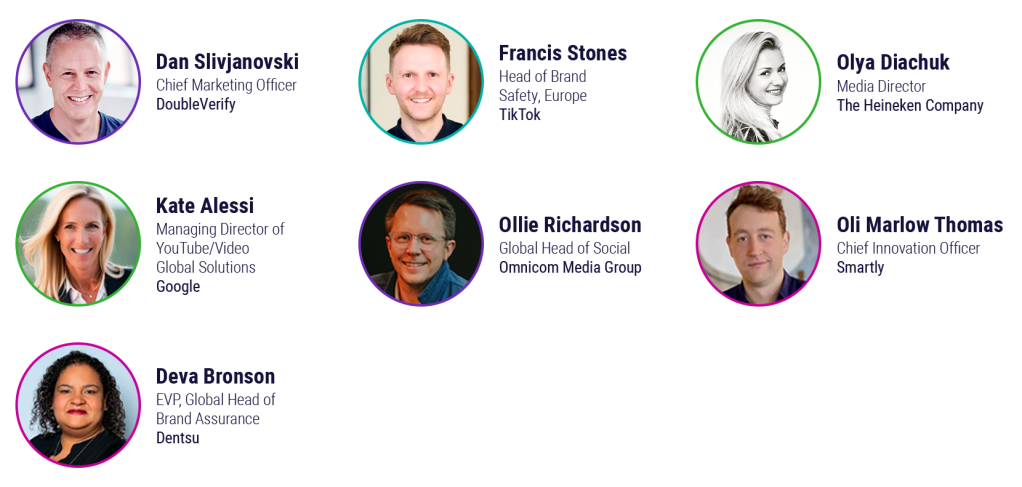 "Generative AI is transforming the landscape — from how we create and share content to brand suitability risk and mitigation. At DV, we are prioritizing how we can work with AI and machine-learning technologies to protect brand reputation at scale." –Dan Slivjanovski, Chief Marketing Officer, DoubleVerify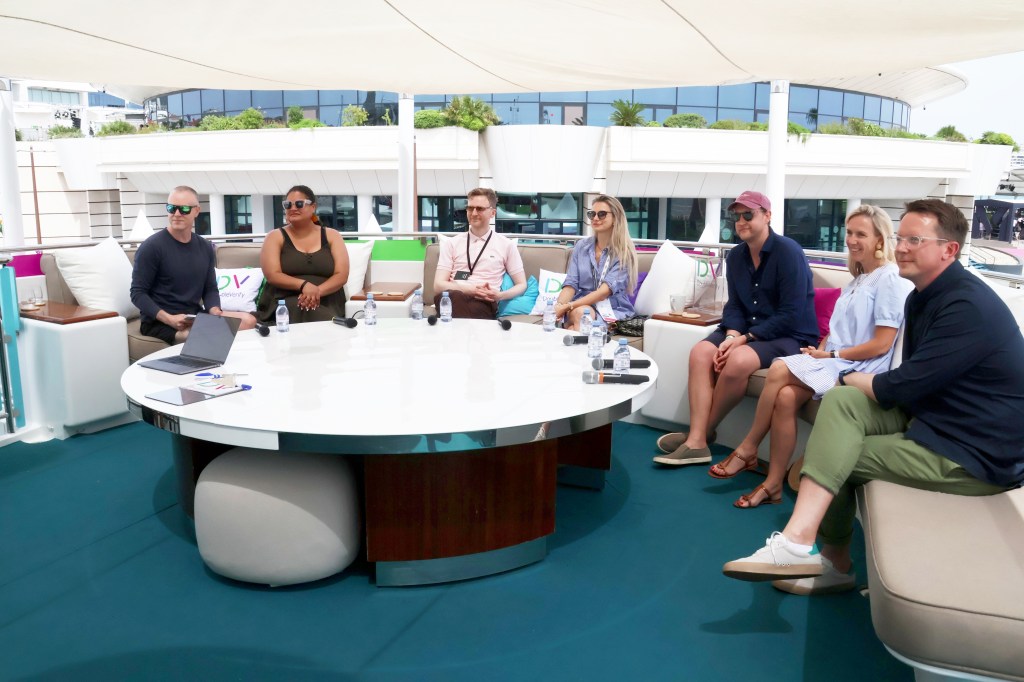 Panel:
Brand Safety & Suitability: The Keys to Balancing Protection and Scale
From a global pandemic to highly polarized political rhetoric — and everything in between — brands and publishers are feeling the pressure to protect their ad investments. But it's also a challenge to determine how to balance protection without sacrificing reach. In this session, we partnered with Brand Advance Group to examine how to use the latest brand safety and suitability tools to get the best of both worlds: protection and scale.​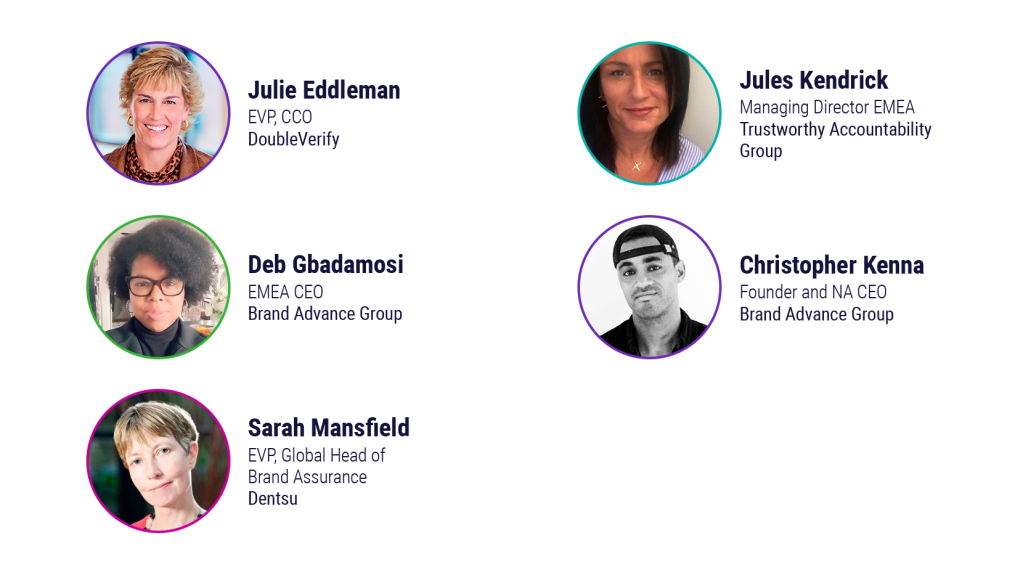 "Together with Brand Advance Group, we dove into the very important topic of brand safety in minority-owned media. When we work together with underrepresented content creators to implement inclusive brand safety measures, we help brands align their values with their media investments and publishers maximize yield." –Julie Eddleman, EVP and Chief Commercial Officer, DV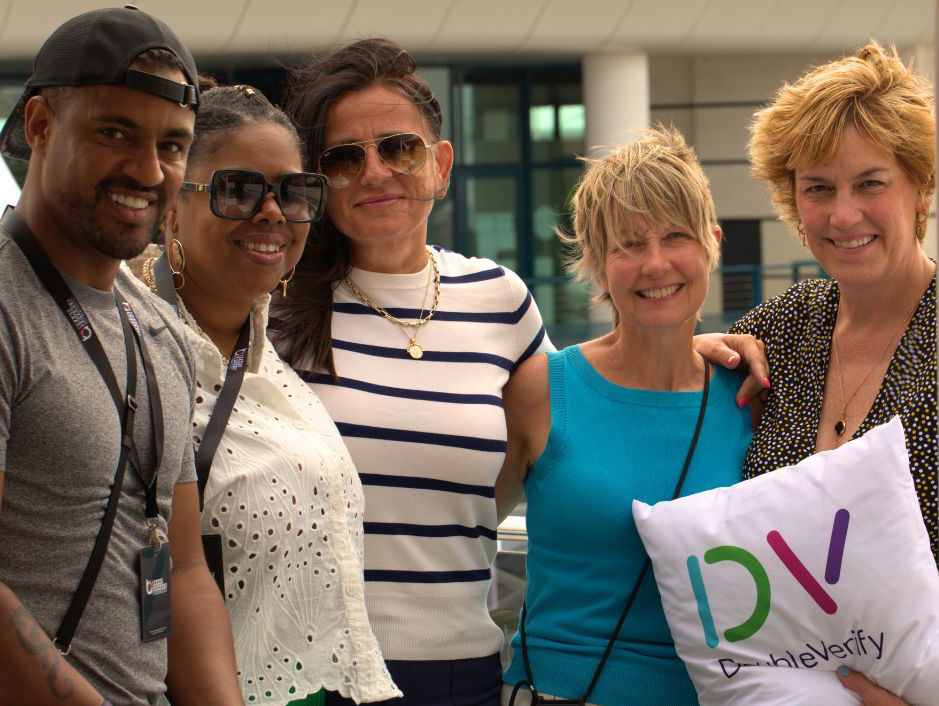 We Launched
DV Live
at Cannes
This year's festivities were particularly exciting — we launched DV Live at Cannes! DV Live is a brand new video series where we interview industry leaders and pick their brains on the latest ad tech trends and insights. We kicked off the series at Cannes aboard the ASYA with a number of powerhouses in advertising and tech. Interviews included: 
Factors That Influence Brand Safety and Suitability with Shelby Saville, Chief Investment Officer, Publicis Media US
Watch DV's CEO Mark Zagorski's interview with Publicis Media's Shelby Saville as they discuss our recent research collaboration with Publicis that details Factors That Influence Brand Safety and Suitability.
The Future of AI and Its Potential Risks and Benefits to Brands with Deva Bronson, EVP, Global Head of Brand Assurance, Dentsu
Watch DV's CEO Mark Zagorski's interview with Dentsu's Deva Bronson about topics ranging from her thoughts on how to manage brand risk in the age of AI to what she enjoyed most at this year's Cannes festival.
All Eyes on CTV with Yan Liu, CEO, TVision
Watch DV's CEO Mark Zagorski's interview with TVision's Yan Liu about how DV and TVision recently joined forces to combine DV's scalable ad exposure data, including viewable time and screen share, with TVision's viewer presence and eyes-on-screen ad attention signals. 
The Future of Inventory Optionality with Josh Nafman, VP of Data & Operations, Diageo
Watch DV's CEO Mark Zagorski's interview with Diageo's Josh Nafman about how Diageo is leveraging attention metrics, the future of inventory optionality, DV's partnership and more.
Girl Boss Talk with Laura Desmond, CEO, Smartly.io
Watch DV's CCO Julie Eddleman's interview with Smartly.io's Laura Desmond about Laura's experience leading digital companies and how women can continue to take on and excel in leadership roles.
As we reflect on our time at Cannes Lions, we would like to thank those who attended our engaging events aboard the ASYA. We hope you gained valuable insights into the importance of attention and other key trends in digital advertising. 
Au revoir, Cannes! We're already counting down the days until next year's festival.