As the world does its best to move on from a global pandemic, brands find themselves faced with a new set of challenges. Whether it's device fragmentation, navigating sensitive issues online or dealing with potential economic uncertainties, the goal remains the same – capturing audience attention in the most effective way possible.
Fortunately for digital advertisers, as we discovered in our 2022 Four Fundamental Shifts in Advertising & Media report, people are spending more time each day consuming content now than they did pre-pandemic. With that in mind, our leading product innovators and ad tech experts took out their crystal balls to provide some industry predictions and let digital advertisers know what to expect in the new year.
Brand Suitability Tools Will Continue to Advance to Protect Brands from Mis/Disinformation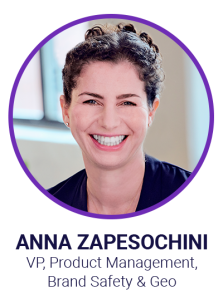 According to DV's report, 68% of consumers globally are worried that levels of mis/disinformation are growing. This poses a huge threat to brands as 3 in 5 (61%) of consumers would be less likely to purchase from a brand that appears alongside mis/disinformation.
Given the previously mentioned economic uncertainty in 2023 and beyond, brands must ensure advertising spend is cost-effective and driving strong ROI. Ads appearing alongside false or misleading content is likely ineffective and creates a risk of reputational damage.
"In the year ahead, we'll see a greater emphasis on solutions which ensure ads appear in brand-safe environments and an increased reliance on artificial intelligence technology in this space," says DV's Anna Zapesochini, VP, Product Management, Brand Safety & Geo. "AI-driven solutions for classification of text, images, video and audio at scale will provide confidence and clarity to both advertisers and publishers looking to defund mis/disinformation, and reinforce the authenticity of brand values."
Download our classification guide for more information on some of these advanced tools.
Measurability on Connected TV Will Continue to Mature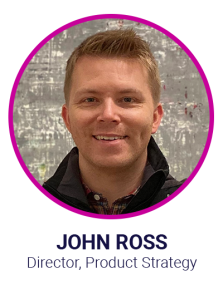 When it comes to the drivers of increased content consumption, CTV (Connected TV) and streaming services show clear momentum. An increase in subscriptions (including free, ad-supported plans) is fueling CTV's ascension, with 55% of respondents having subscribed to additional streaming services in the past 12 months.
"In 2023, CTV advertising will see a new wave of supply, measurability and transparency. With Netflix and Disney+ launching ad-supported tiers, advertisers have an even wider variety of inventory and suppliers to choose from," says John Ross, DV's Director of Product Strategy.
In fact, over one-quarter of respondents (28%) believe they will spend more time consuming content on streaming services like Netflix and Disney+ in the next year, according to DV's report.
"Measurability will also become more mature, with both standardized viewability that solves for TV Off issues and more advanced attention-based solutions coming to market," adds Ross. "Advertisers may also finally get the content-level transparency that they seek in CTV as suppliers seek ways to shift linear TV spend into CTV."
As CTV measurement continues to provide confidence for advertisers, the opportunity to reach and engage audience attention on the platform will continue to grow rapidly in popularity.
Social Platforms Will Offer New Third-party Brand Suitability Tools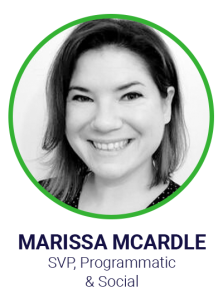 Alongside CTV and streaming, social media is another environment driving up digital content consumption. Overall, 27% of consumers expect to spend more time on social media over the next year, peaking at 41% among 18-24-year-olds. However, it's not just young people, but also parents with younger children that are more likely to spend time on social media. Perhaps because it enables them to easily connect with friends and families, parents are making time for social media in their busy lives.
While all eyes are on social, advertisers need to feel confident that their social ads are running alongside suitable content. DV's Marissa McArdle, SVP, Programmatic & Social, predicts: "The combination of increased scrutiny from advertisers on where their ads run along with tightening advertising budgets will result in the social platforms creating new third-party brand suitability monitored inventory types as a mechanism to increase their scale and reach. This will help the social platforms to lower their overall average prices to advertisers and remain competitive."
Attention to Become a Measurement Currency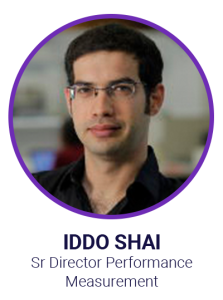 The battle for consumer attention is heating up, with brands facing hurdles to engage consumers. Over the last 12-18 months, attention metrics have been gaining popularity. But with all the buzz, so far it's been early adopters that took the plunge and started using the technology for campaign measurement and planning.
"In 2023, we will see the adoption of attention metrics grow and enter the 'early majority' phase (based on the technology adoption lifecycle model by Everett Rogers)," predicts Iddo Shai, Sr. Director Performance Measurement at DoubleVerify.
"Attention metrics, from audibility to screen touches, will become a dominant advertising currency in 2023—driving positive media and business outcomes. With this powerful dataset, brands will be able to use attention metrics to predict the outcome of their ads, whether they're looking to drive awareness or conversion."
"Another driver for greater adoption will be automated tools, allowing marketers to activate attention measurement and optimize campaigns with minimal effort. In addition to automation, attention measurement coverage will increase, allowing marketers to compare performance and ROI across multiple channels."
Click here for more information on DV's MRC-accredited attention solution.
Fraudsters Will Continue to Target Lucrative Media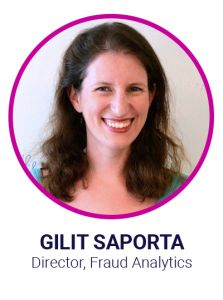 Fraud and Invalid traffic (IVT) trends are always targeting new technology, and 2023 will have plenty of new tech to offer. Lucrative media types – for example, audio and CTV – will stay appealing for certain fraud schemes like ViperBot or SmokeScreen that aim to infiltrate legitimate traffic.
"More of the schemes that DV detects today will permutate and generate new variants, in an attempt to take advantage of areas where the industry is still fluid and transparency is rare," says Gilit Saporta, Director of Fraud Analytics at DoubleVerify.
"Therefore, IVT will continue to grow in complexity, fueled by new media types and higher volumes of programmatic advertising. DV's clients will naturally continue to benefit from the innovations and cutting-edge products that DV creates in its pledge to mitigate even the most advanced IVT threats."
Even Less Reliance on Behavioral Targeting and Cross-Device or Property Tracking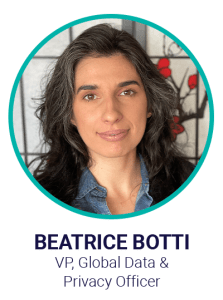 As legislators and regulators continue to scrutinize and limit behavioral targeting and cross-device and property tracking, reliance on these practices will continue to decrease. Not to mention the third-party cookie is entering its twilight year with Google set to phase them out from Chrome in 2024.
"Brands and agencies will look to avoid these riskier practices and will need alternative ways to effectively reach audiences," predicts Beatrice Botti, VP, Global Data & Privacy Officer at DV. "Cutting-edge technologies such as DV's Authentic Attention® solution, which does not rely on persistent or cross-device and property tracking, will play a crucial role in 2023 and beyond. For a privacy-safe approach that does not involve personal information or tracking of consumers, DV clients can rely on DV's contextual solutions."
Download DV's Four Fundamental Shifts in Advertising & Media for more consumer insights and trends as you plan for the year ahead.