DV's seventh annual Global Insights Report (GIR) provides advertisers with an in-depth market-by-market analysis of the North America, LATAM, EMEA and APAC regions. This report informs digital advertising strategies and highlights emerging trends through a comprehensive analysis of media quality and performance trends from 5.5 trillion media transactions across 1,000 customers in nearly 100 countries.
Here are a few of the key takeaways from this year's report. 
Takeaway 1: Verification Is Like a Home Security System 
Like your home security system, a holistic verification system offers protection in three similar ways: 
It acts as a deterrent.

With pre-bid protections in place, you avoid quality violations before they happen.

It sets off an alarm when there's a threat.

Post-bid blocking and filtering halt ad delivery in unacceptable environments.

It monitors and records activity.

Document monitoring and activity reporting are used to inform planning and optimization.
Takeaway 2: For Verification to Work, It Must Be Always On
But for a home security system to do its job, it must be always on. You never know when an intruder plans to come into your home. This principle also applies to verification. The GIR discovered that global DV advertiser trends across core quality indicators were positive or remained stable in 2022. These results speak to what happens when protections are in place — when verification is always on. 
What Happens When Verification Is Turned Off?
To better understand the state of quality for unprotected advertisers, DV also ran a directional test campaign with no protections in place. While managed campaigns continued trending in the right direction, the unmanaged test campaign saw poor viewability rates, high incidents of fraud and myriad brand suitability and safety infractions.
The Cost of Doing Nothing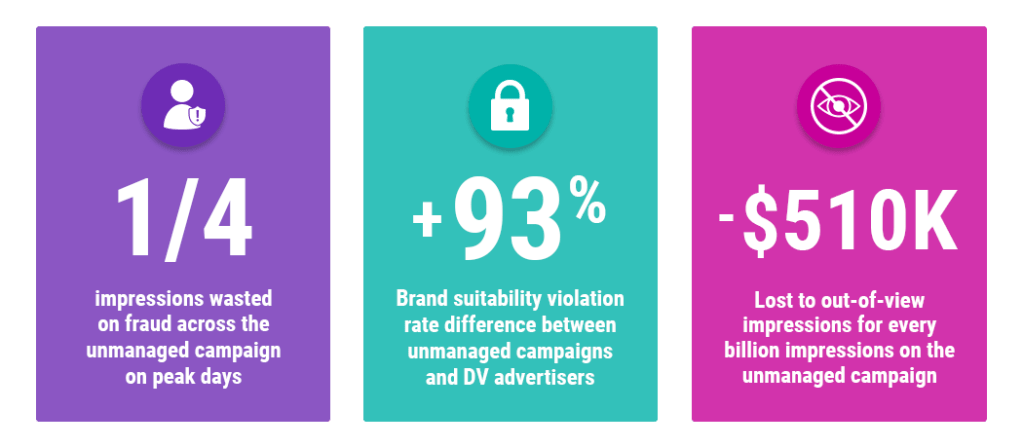 Takeaway 3: Verifying Everywhere Covers All Your Channels
Rarely does a comprehensive security system leave certain parts of a home unprotected — the goal is to protect the whole house. Just the same, a verification system needs to cover all channels — existing and emerging — to ensure full protections are in place. Social, CTV and audio all present new ways to engage with audiences. But these channels are not immune to quality concerns. That's why a brand's media quality should extend to everywhere content consumption takes place. 
Spotlight: Fraud in CTV
Quality infractions are increasing alongside CTV's rapid growth. Bot fraud, in particular, is prevalent and spreading. Detecting schemes early — before they have a chance to gain momentum — is critical to keeping our advertiser and platform partners protected. A multi-layered verification strategy that employs protection before, during and after an ad serves can help enhance advertisers' confidence in their media buys.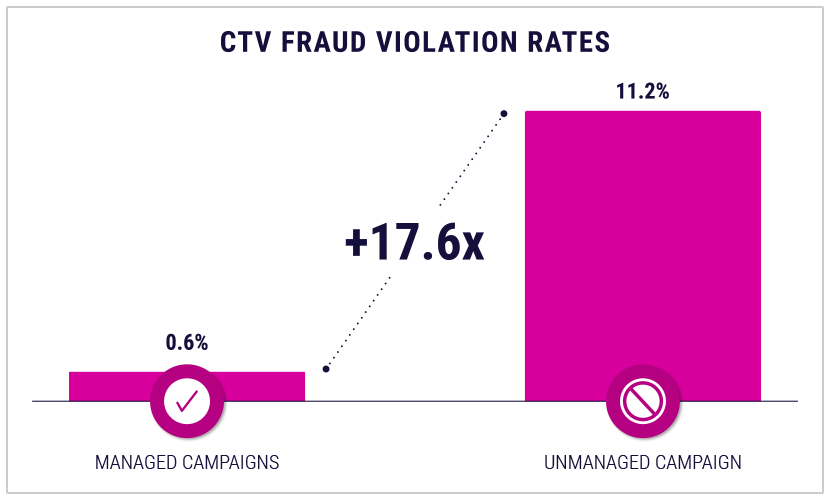 Takeaway 4: A R
obust Verification System Allows You to Make an Impact Everywhere
With a robust verification system in place, advertisers can then turn to making improvements to their campaign performance. Understanding the impact of an ad's presentation, as well as key dimensions of consumer engagement, enables advertisers to optimize campaign performance and increase their return on investment. Attention is making an impact everywhere and has changed the game in advertising.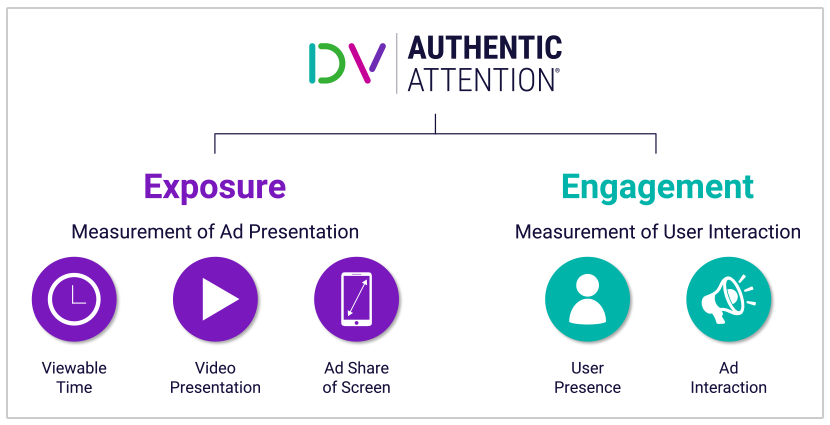 Takeaway 5: Each Region Has Its Own Unique Characteristics
To maximize the value of this year's report, DV hosted webinars around the globe to provide a deep-dive analysis into the NAM, LATAM, EMEA, APAC and Japan regions. 
The Americas (NAM and LATAM)
Our Americas webinar featured 84.51˚'s Shannon Brungs Hartmann and DV's Collette Spagnolo (that's me!) and Gian LaVecchia. We covered findings from the United States, Canada and LATAM regions.
Did You Know? 
In 2022, both Canada and the US saw a dramatic drop in fraud violations — 19% and 29%, respectively. Also, LATAM had the highest authentic viewable rate – at 71% – of all regions in 2022, driven by strong performance in display.
EMEA
Our EMEA webinar featured GroupM's Alex Thomas and DV's Collette Spagnolo (me again!) and Michael Brown. We covered findings from Europe, the Middle East and Africa. 
Did You Know? 
EMEA had a 15% reduction in fraud/SIVT violations but brand suitability violations spiked to 10.6% — the highest among all regions.
APAC
Our APAC webinar featured GroupM Nexus' Dominic Barnard, Spark Foundry's Gregory Cattelain, Interactive Avenues' Harish Iyer, Mondelēz International's Sujen Selva and leaders from DV. We covered findings from Southeast Asia, Australia, New Zealand and India. 
Did You Know? 
APAC had a video viewability rate of 78% — the highest among all regions.
Japan 
Our Japan webinar featured Ajinomoto Group's Kazuki Yutani, Hakuhodo DY Group's Yasutaka Shimizu, and DV's Takashi Takeda and Takuya Yagi. 
Did You Know? 
Japan's fraud rates saw a big increase, but still remain among the lowest in the APAC region.
Understand the Current State of Media Quality 
Since 2017, DV's GIR has provided advertisers with actionable insights into campaign efficiency and effectiveness. By arming advertisers with this knowledge, together, we can make the internet stronger, safer and more secure.
To learn more about the state of media quality around the globe, download DV's 2023 Global Insights Report or reach out to sales@doubleverify.com and someone will get in touch with you shortly.